If you are planning to move to the Oxford, Mississippi or University of Mississippi area in the near future, then you will be interested in learning more about our real estate and Oxford MS Rentals.  Even more importantly, if you will require residential rentals in Oxford MS, you should be prepared for the arduous task you will face prior to arriving to this wonderful small town destination.  Rentals in Oxford MS are difficult to find, but at certain times of the year, supply is in very short demand making it even more difficult to find suitable rental properties.  Oxford has a population of about 20,000 residents and the school has a local enrollment of around 17,000 students, but that number is growing yearly and it doesn't appear that this growth will diminish any time soon.  Because of this fact, housing rentals will continue to be in very short supply.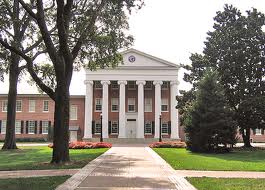 Due to the large growth that has occurred in both the university enrollment and new arrivals to our small college town, Oxford has experienced growing pains in many areas, most notably the amount of available homes that are available for rent here.   In addition to the constant flow of students into the area, Oxford has been named one of the top 100 retirement destinations in America, and just this month it was listed as one of the 20 best small towns in America to live by the Smithsonian magazine!  For all of these reasons, real estate has been booming in Oxford and property prices have escalated exponentially in only the last 10 years, creating a crunch on affordable housing and rental opportunities.  If you are looking for or even considering Oxford MS home rentals for residential purposes, be prepared that finding your next home will not be as easy as you might expect, and it will certainly be more expensive than you would think.
The first thing you should know about Oxford MS is that the downtown square is the center of town and as you might expect, it's the center of all the action that goes on here.  Most of the best and more popular restaurants and bars are located on or around the square, and over the past few years, many condominium projects have gone up in some of the old buildings or else were built on the grounds of some of the older properties.  Being on are around the Oxford Square is popular and it's considered the "in vogue" or premier location of the town.  The closer you get to the Oxford Square area, the more expensive the property is, and the more competition you will have for it as well.  The only thing that reduces the competition in any way are the prices, so be prepared to pay more for real estate and for rent as you get closer to the downtown square area.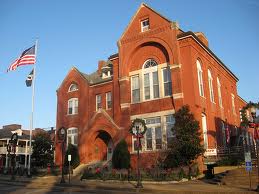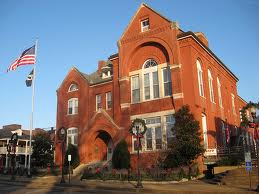 Ole Miss is often known as the Country Club of the South, and it doesn't get that name because it is a quiet and boring college town!  For the most part, Ole Miss is a very preppy university that's full of rich kids that were born with the preverbal spoon in their mouth!  The social Greek system here is very large and very popular, so both the town and university have a very upscale and high societal image about them, and that's also part of what makes Oxford so special.  For such a small southern town that is located in one of the poorest states with one of the smallest populations in America, Oxford MS will rival many of the more ritzy places in the Country.    Think Hampton's in the South and you should get the picture.  Most universities are full of poor college kids that are scratching to get by while they finish their degree, but not Ole Miss.  While the school does have some students that fit that bill, the majority come from a less than modest background.  For this reason, Oxford is expensive and this includes housing prices for both purchase and rental purposes.
An important heads up for anyone moving to Oxford is that they should be keenly aware that there is a substantial difference between Oxford MS apartment rentals and Oxford MS house rentals.  While apartments are often in short supply in Oxford, they are much easier to come by than rental homes.  Obviously there is a reason for this, and while there are quite a few apartment complexes all around the community, the shortage is not due to the fact that apartments are over saturated.  The reason is mostly about the quality of life you will find in the majority of the apartment complexes.  Many of them offer first class living with all of the best amenities, including a golf course in one instance, so they are truly nice places to be perfectly honest.  The problem with these properties is that they are mostly filled with college kids (and Ole Miss is a party school), and while the most popular complexes change from year to year, the party atmosphere is prevalent in most all of them.  If you are forced to find a home in one of these apartments, be prepared for the noise and traffic that flows into the late hours on a daily basis.
If you will be moving to the Oxford MS area in the near future, then don't let the housing issues deter you from coming.  Just make sure you plan ahead and know what to expect before arriving.  The majority of people that come to Oxford and Ole Miss never want to leave here once they get a taste of this unique and exciting town.  To say that Oxford and Ole Miss are both beautiful is an understatement!  The Ole Miss campus is one of the most beautiful campuses in the world, and that's a fact that anyone that has ever walked the campus will tell you immediately when asked about their first impressions of the school.  The city of Oxford itself is just as mesmerizing with its towering Oaks and beautiful antebellum homes lining the main streets in town.  There are not many places like Oxford and the appeal of the area is so attractive that it is also starting to become a concern that our beautiful secret is slowly leaking out to the rest of the world.  Even if you don't plan to move to Oxford MS in the near future, come soon for a visit and you will see that it truly is one of the great small college towns in America.
If you are interested in renting a home here in the Oxford or Ole Miss area, you have arrived at the right place.  Oxford MS Rentals has been renting homes in the Oxford area for over 25 years, so we are very familiar with Oxford, Ole Miss and the residential rental market and we pride ourselves in providing our tenants with a great place to call home!  Oxford MS Rentals is a subsidiary of Taylor Oaks Rentals, LLC and is locally owned and operated by Oxford residents and Ole Miss Graduates, so you can be certain that you will be working with someone that cares about you and your future home.  You can view our current and upcoming Oxford MS Rentals and contact us for more details and a viewing if you find something you like.  We look forward to hearing from you and we hope to provide you with your next new rental home in Oxford, MS.